On the Fifth Day of Digital Leadership… Invest in Digital Leadership Training, Relevance and Rigour
5. Invest in digital leadership training and network building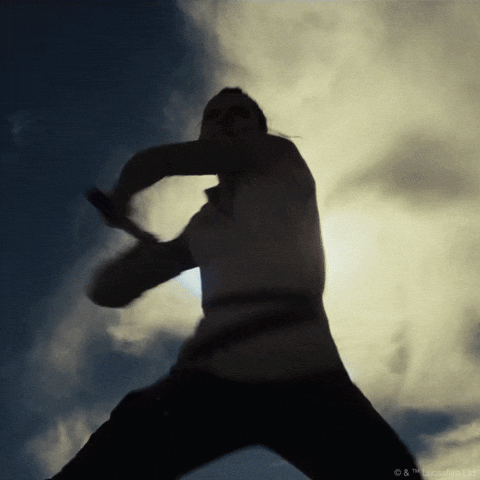 The Organisation for Economic Co-operation and Development (OECD) states the following on innovation and leadership culture in their publication, Innovative Workplaces: Making Better Use of Skills within Organisations:
'As human capital is the source of innovation, one of the policy principles of the OECD Innovation Strategy is to "foster innovative workplaces". Education and training systems must rise to the challenge of providing people with the means to learn and re-train throughout their life. Companies and organisations need to maximise the human resources they have at their disposal.'
Recruitment and retention is a huge issue for school leaders, but could better, more relevant CPD opportunities keep some of your best staff engaged? At Shireland Collegiate Academy – a school where teachers are recruited into a 'tech-enabled culture to do the heavy lifting and allow teachers to focus on the teaching' – Sir Mark Grundy, Principal says:
'Do our staff feel pressured? Yes, they do? Do they feel hugely accountable? Yes, they do. Do they feel supported by us? Yes, I think they do. One of the indicators is, we lose very few staff. To the point where it is becoming a bit of an issue!
The lack of access to general CPD in education is well-publicised, but without it, digital leadership is doomed to failure. Consider professional development for you, as well as your team: 'According to Leithwood (2001), school leaders are expected to become "more strategic in their choices of goals and more planful and data-driven about the means to accomplish these goals" (OECD, 2009).  On this subject, Jeremy Harris, Former Head of E-Learning at Hackney Learning Trust:
'In my experience, the Hackney schools have always seen the benefits of technology. We have very technologically aware, competent and confident teachers and senior leaders who can see the benefit of that investment.'
Finally, there are cost-effective ways of supporting your team and building their wider network of support. Dave Faulkner, a former District Superintendent from Australia was challenged by professional development and building support networks when his first school was about 400km from the capital city of Perth. He used technology to keep connected:
'The real issue is the professional isolation. The best way to connect when you are far away, is often through technology. Utilise the collective genius of those around you – twitter, facebook groups, podcasts!'
Lesson: Aim to invest an equal amount of time and money in training your team as you do to build your digital leadership programmes and systems. Use the variety of free digital resources out there to (re)engage your team in their love of lifelong learning and to support them as teaching and tech changes. (See FutureLearn, EdX, Twitter, etc).
Part B: Relationships, Relevance, and Rigour
Plenty of digital leadership will be about change management. Change is scary and, as with all leadership, requires an investment in building relationships to be successful. This is not merely about internal process, though digital infrastructure is important (see point 7). It's about building relationships between your school and other schools and local businesses and future employers. Ted Fujimoto, Co-Chair of Right To Succeed, a non-profit focused on transforming public education through the creation of at least 6,000 American Dream Schools within the next 10 years, talked about the importance of relationships and going beyond the four walls of your school:  
'The highest performing schools put relationships first. In school reform, it's relationships, relevance and then rigour.'
(On attempting to launch a top performing school without having visited one, he said):
'It's like a community of one-star motels trying to bring in a five-star hotel without having ever been to one.'
How can digital leadership also be pervasive beyond the classroom and curriculum? Think about the alternative spaces within schools which could be important for digital leadership (like Brian MacDonald, Director Residential Education, UCLA, Los Angeles, CA who created a non-faculty makerspace within the canteen to bring multi-disciplinary collaboration and learning to the University).
Lesson: Build upon your existing relationships and spend time investing in new, broader relationships which help to strengthen your journey into digital leadership through project-based learning opportunities in the wider community, or through better awareness of what other digital leaders in education are up to. Don't consider digital leadership to be confined to an SLT meeting or a classroom. Think laterally.
For full podcasts about networking & training:
Episode 51: Sir Mark Grundy, Principal, Shireland Collegiate Academy

Episode 3: Jeremy Harris, Former Head of E-Learning at Hackney Learning Trust

Episode 28: Dave Faulkner, a former District Superintendent from Australia
Full podcasts about Relationships, Relevance & Rigour:
 Episode 69: Ted Fujimoto, Co-Chair of Right To Succeed

Episode 67: Brian MacDonald, Director Residential Education, UCLA, Los Angeles, CA
Attend The Edtech Podcast Festival 2018: For more digital leadership training tips and network building opportunities, register for an early bird ticket to The Edtech Podcast Festival 2018 here.